Science Areas

Functional and Systems Biology
Goldilocks-Like Environmental Conditions Influence Microbially-Driven Greenhouse Gas Emissions from Peat Soils
Molecular-level study sheds new light on the need for climate models to add parameters that capture the influence of microbes on greenhouse gas emissions from peatlands.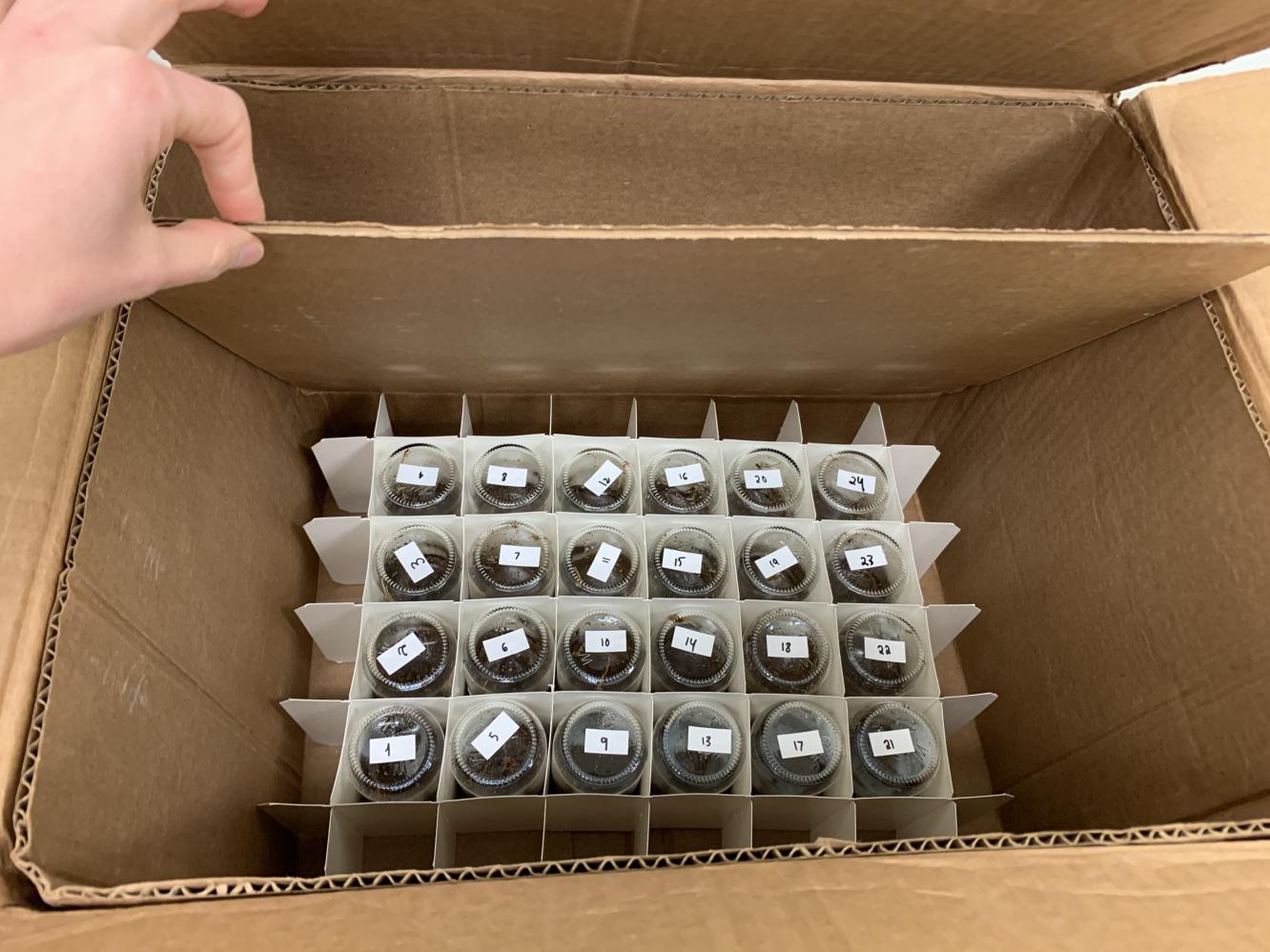 The Science 
Peatlands are among the largest natural sources of atmospheric methane (CH4) worldwide. Microbial processes are known to play a key role in regulating emissions such as CH4 from peatland ecosystems, but details of the chemical reactions and interactions among the relevant microbial species involved are unclear. In this lab incubation study, researchers obtained multi-omics data from key microbial species involved in methane generation from peatlands, and investigated the effects of elevated temperature and sulfate deposition on the microbial processes that lead to increased methane emissions.  
The Impact 
Current climate models used to predict global greenhouse gas emissions do not include parameters that account for responses of microbial communities within their environments, despite the enormous impact they have on biogeochemical processes. The clear findings from this molecular-level study suggest that modelers need to incorporate microbial process parameters in next generation climate models. 
Summary 
Peatlands are globally important carbon reservoirs, but their characteristics (low temperatures, waterlogged conditions, and acidity) generally slow down microbial processes, resulting in soil organic matter (SOM) buildup. Changes in the environment's temperature, however, can drastically alter microbe activity and change peatlands from being a carbon sink to a carbon source. This shift could contribute to the emission of large amounts of methane into the atmosphere and lead to global warming. 
A multi-institutional team of researchers led by the University of Arizona and the Environmental Molecular Sciences Laboratory (EMSL) collected peatland soils from the Department of Energy-supported Spruce and Peatland Responses Under Changing Environments (SPRUCE) experimental site in northern Minnesota, incubated those soils with anoxic water under elevated temperature and variable sulfate concentrations, and analyzed multi-omics data from key microbes involved in methane generation. 
The team observed that rising temperatures increased microbial activity, spurring SOM degradation and reshaping correlations between geochemical and microbial associations. Methane emissions were found to be highest at 21°C. When researchers added sulfate to emulate what might happen when higher levels of sulfuric acid are deposited on peatlands in the future, and the sulfate concentrations were "just right," methane emissions were suppressed. This is because the sulfate reducing bacteria (SRB) outcompete the methanogenic microbes that produce methane. However, if the temperature was increased and sulfate concentrations were also high, methane emissions were found to be high.  
The researchers believe that high sulfate is either toxic to SRB or—for some reason—both SRB and methanogens can co-exist happily. Unfortunately, happily ever after in the peatland does not bode well for the atmosphere. 
Contacts 
Malak Tfaily, University of Arizona, tfaily@arizona.edu 
Rosalie Chu, EMSL, rosalie.chu@pnnl.gov 
Jason Toyoda, EMSL, jason.toyoda@pnnl.gov 
David Hoyt, EMSL, david.hoyt@pnnl.gov 
Funding 
Funding for this work was provided by a Department of Energy, Office of Science Biological and Environmental Research grant and by the University of Arizona. A portion of this research was performed under the Facilities Integrating Collaborations for User Science exploratory effort and used resources at the Joint Genome Institute and the Environmental Molecular Sciences Laboratory, which are both Department of Energy Office of Science user facilities. 
Publication 
R. AminiTabrizi, et al. 2023. "Microbial sensitivity to temperature and sulfate deposition modulates greenhouse gas emissions from peat soils." Global Change Biology, 29(7):1951-1970. [DOI: 10.1111/gcb.16614]