Environmental Scanning Electron Microscope and Focused Ion Beam
The environmental scanning electron microscope (ESEM) is used to image, analyze, and perform sample manipulations under controlled environments. It has the advantage of performing analysis at cryogenic temperatures and at variable humidity and variable pressure. The cryogenic feature preserves a sample's native environment, and it is particularly valuable for exploration of beam-sensitive materials and naturally hydrated geological and biological specimens.
ESEM is also used for cryo-focused ion beam milling of specimens with internal micro and nanostructures and where cryopreservation is required. The ESEM is suitable for conducting dynamic temperature experiments at variable humidity, such as ice nucleation studies, that are applicable to atmospheric sciences. The ESEM is equipped with an energy dispersive X-ray spectroscopy detector that can perform particle-by-particle analysis applicable to atmospheric sciences.
In general, this specialized electron microscope is applicable to environmental systems where it is critical to understand underlying microbial-plant-soil interactions by preserving the specimens in their pristine, hydrated form.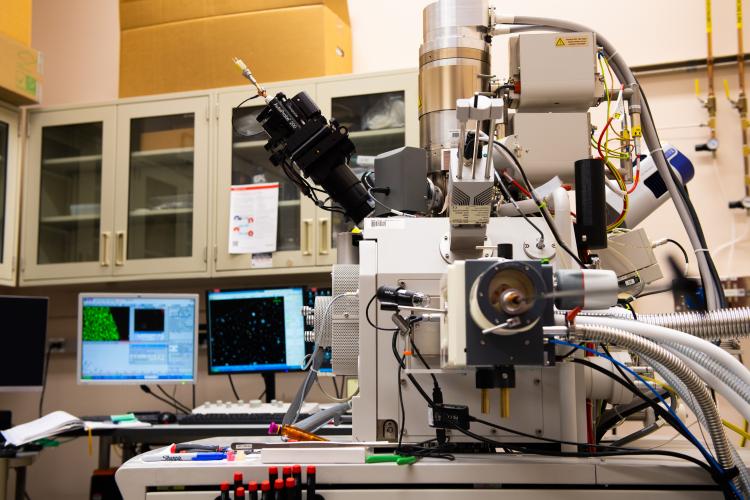 Research application
Available Instruments
Tips for success
Polished thin sections are recommended for accurate quantification analysis.