Inductively Coupled Plasma Mass Spectrometry
An inductively coupled plasma mass spectrometer (ICP-MS) is available for all research areas at EMSL that require the analysis of trace metals within liquid samples at low concentrations. By using inductively coupled plasma to ionize samples being analyzed, ICP-MS can atomize samples to create detectable atomic and polyatomic ions. ICP-MS is then able to provide a highly accurate and sensitive elemental concentration analysis of samples, with relative abundance of the different isotopes present. ICP-MS plays an important role in the analysis of trace metals, found in a variety of environmental samples, helping contribute to the biological and ecosystem research efforts undertaken at EMSL.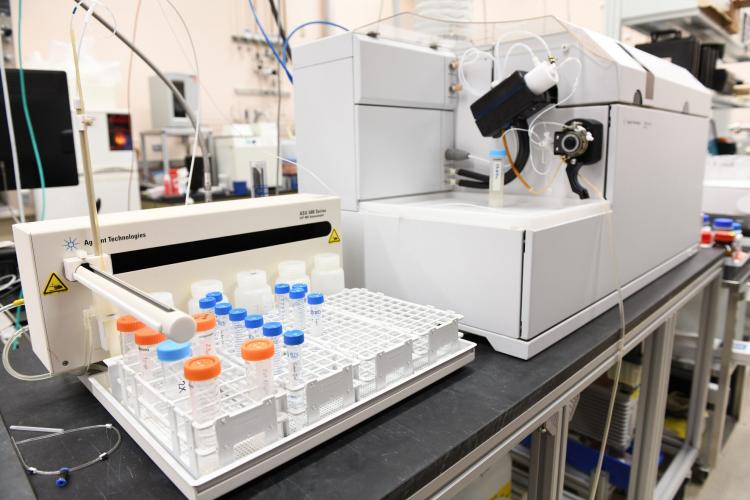 Research application
Available Instruments
Agilent 7500 Series
Thermo Element XR
Tips for success
EMSL contains the necessary support items for sample preparation, including auto pipettes, a balance, nanopure water, and numerous calibration standards.
All work with ICP-MS and within EMSL must be performed in compliance with EMSL practices and permits.
Individuals may use this instrument independently for their research, but in general, EMSL staff assist external users with running samples on this system.