The Lattice Light Sheet microscope is capable of imaging biological systems spanning four orders of magnitude in space and time. The system generates an optical lattice to create an ultra-thin light sheet that enables the imaging of whole organisms, like plants, down to single molecules using extremely low photo-dosage and phototoxicity. As a result, experiments that are limited to seconds or minutes on other imaging platforms can be extended to hours or even days using this novel approach. The combination of high spatiotemporal resolution, imaging speed, and sensitivity make the Lattice Light Sheet microscope the ultimate imaging tool for imaging living organisms or cells with up to single molecule resolution.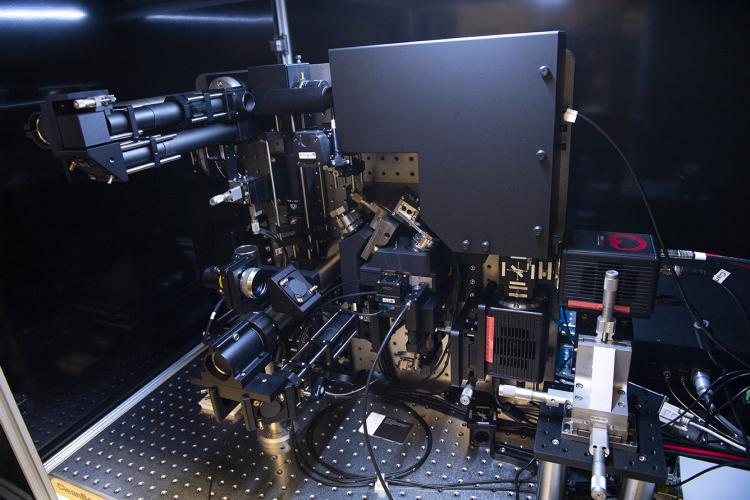 Research application
Supporting the Cell Signaling and Communications Integrated Research Platform, this resource enables studies of the spatial and temporal dynamics of key protein and subcellular structures in individual cells within plant tissue or microbial communities to better understand their functions.
Supporting the Rhizosphere Function Integrated Research Platform, this resource enables investigations of the functional significance of plant-microbe interactions for guiding the development of productive and resilient plants and understanding nutrient cycling in the environment.
Available Instruments
Stochastic Optical Reconstruction Microscopy / Photoactivated Localization Microscopy - Super Resolution Fluorescence Microscope
Multiphoton Confocal Microscope
Airyscan (Structured Illumination Microscope)
Tips for success
Prior to use, samples must be mounted on 5mm round coverslip and immersed in buffer solution or cell culture medium.