Optical Coherence Tomography
Optical coherence tomography (OCT) is a non-destructive tomographic imaging platform used to image soil, plant tissues, and a wide variety of other materials. The system leverages an incoherent infrared laser light source to produce high-quality images with spatial resolution on the order of single to tens of microns. Further, the system can provide three-dimensional surface or through depth analysis and can be focused to image through a transmissive plate or other boundary. By virtue of being non-destructive, the system can image live samples and timeseries imaging is feasible for tracking tissue growth, system changes, or to target other types of sampling over minutes to days of analysis.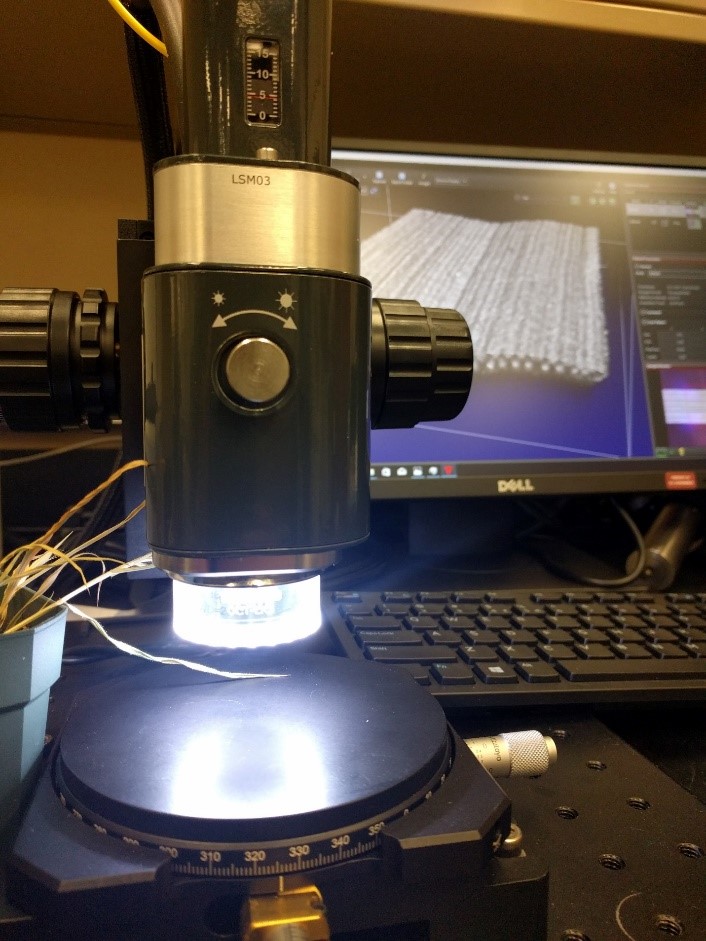 Research application
Supporting the Rhizosphere Function Integrated Research Platform, OCT can provide real-time imaging and growth rate analysis for roots and stems.
Supporting the Biogeochemical Transformations Integrated Research Platform, OCT can help image the physical interactions between roots, biofilms, and soil where accelerated rates of biogeochemical processes may occur.
Tips for success
While samples for OCT require virtually no preparation, care must be taken to harvest and transport samples while maintaining their spatial structure.
Plants can be grown at EMSL, where the OCT system is made available to image the samples as they are growing.