EMSL's Soil Incubation Laboratory offers environmental chambers and incubators for conducting controlled lab studies on soils, sediment, and other environmental samples. The facilities allow for temperature manipulation, humidity/moisture manipulation, and elevated atmospheric CO2 andoffer the capability to track soil respiration during experiments. Designated areas are available for working with stable isotopes (13C, 15N, 18O) for experiments leveraging tracers. The Soil Incubation Laboratory is also equipped for culturing soil isolates and consortia for studying complex soil processes using reduced complexity systems. Research in this space supports EMSL's mission to advance the fundamental environmental and biological research on soil microbial systems, their role in biochemical transformations, and their interaction with physical and chemical soil properties.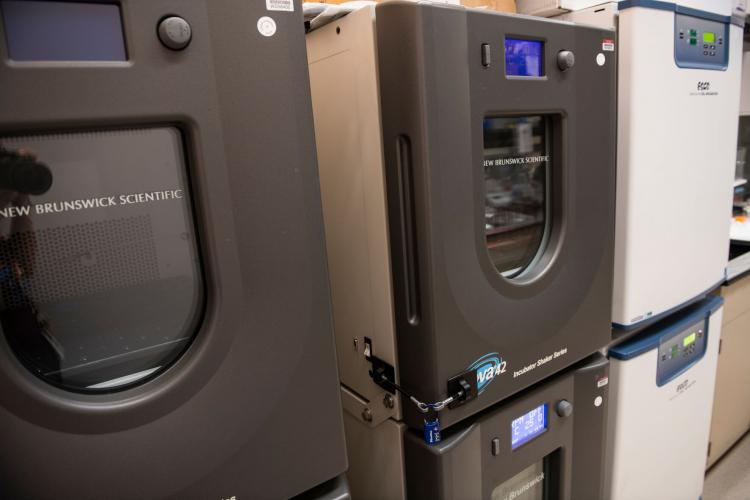 Research application
Tips for success
Users should consult staff early in the experimental design process to discuss specifics on the experimental conditions needed, planned length of incubations, soil microcosm design options, and the number of samples that can be accommodated.