The Facilities Integrating Collaborations for User Science (FICUS) program was created in 2014 to accelerate ambitious user research projects. The program, spearheaded by EMSL and the Joint Genome Institute (JGI), provides researchers with access to the world-class resources of multiple user facilities through a single proposal. The program has expanded to include several other user facilities.
Through FICUS proposal call for Fiscal Year 2023 with EMSL and JGI, users had access to EMSL, JGI, the National Ecological Observatory Network (NEON) and the Bio-SANS beamline at the High Flux Isotope Reactor (HFIR) through the Center for Structural Molecular Biology (CSMB). A separate FICUS call provides access to EMSL and the Atmospheric Radiation Measurement (ARM) user facility.
Submitting a FICUS Proposal
FICUS proposal calls are usually announced in January of each year. Visit the Proposal Calls page to see open calls. You can also view recent FICUS Proposal Calls:
FICUS Impact
Unearthing Soil Viruses That May Help Bacterial Hosts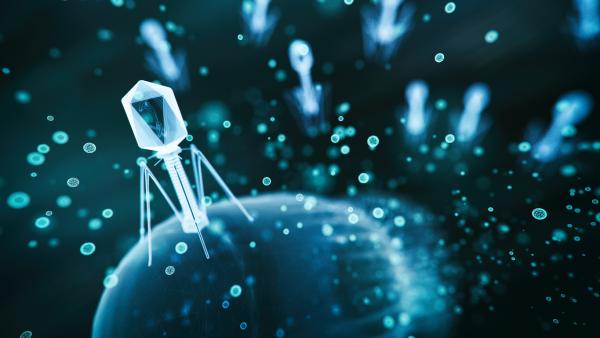 Recently awarded projects: FY 2023 FICUS Awards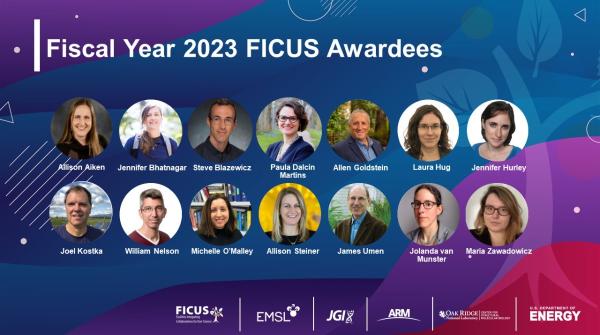 Presentation by Jeff Blanchard, University of Massachusetts-Amherst, on his FICUS project through EMSL, JGI, and NEON.
Joining the FICUS Program
User facilities interested in partnering with EMSL through a FICUS call are encouraged to contact EMSL User Services.